Blog
Food
All About Star Valley's Lincoln County Fair
The Lincoln county Fairgrounds is a central hub for summer fun to locals and visitors alike. Lincoln Fairgrounds's expanse of green grass makes it a favorite spot for outdoor events in Wyoming. Lane C...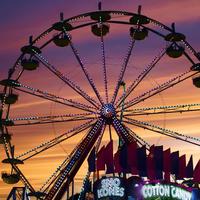 Our Favorite Places to Eat in Star Valley
There's nothing quite like discovering a new favorite restaurant. Sure, we all have a special place in our hearts for a tried and true chain or two, but there's something rewarding about trying a new ...