Top 5 Summer Attractions in Star Valley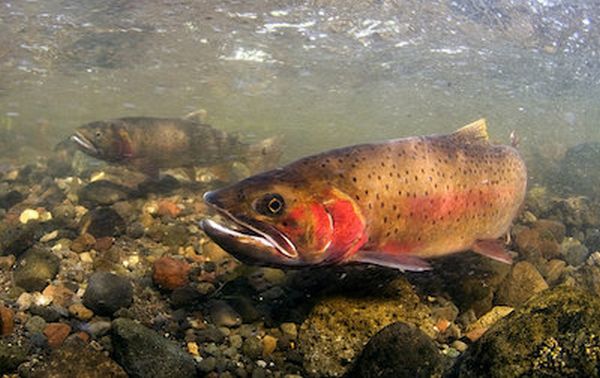 For many travelers in the spring and summer months, the towns of Star Valley, Wyoming are simply dots on the map – passed by, or through, on the way to and from iconic sites like Jackson Hole, Yellowstone National Park and other surrounding National Parks and Forests. But those wise enough to make towns like Afton, Thayne, Star Valley Ranch and Alpine their travel destinations find a worthwhile respite away from the hustle and bustle of the more crowded places of interest to the north.
We have put together a list of the top five Summer attractions in Star Valley for those looking for interesting things to do and see. There's a little something for everyone here, whether you're planning to stay for several days, or even just an hour or two while you grab a bite to eat.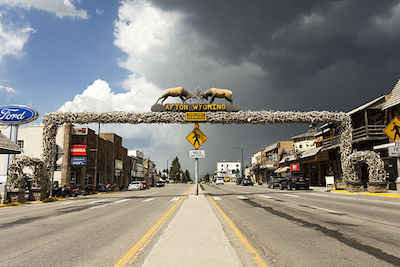 1. Elkhorn Arch
458 S. Washington St. | Afton, WY 83110
At 18 feet tall and spanning 75 feet across all four lanes of Highway 89 between 4th and 5th Avenue in Afton, stands the World's Largest Elkhorn Arch. The arch is composed of more than 3,000 elk antlers and overhangs the crosswalk. This intertwined marvel is easily accessible, making for a quick and fun photo opportunity. For a safer experience, we recommend checking out the smaller arches at the base on each side of the street.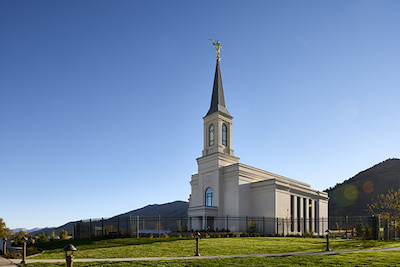 2. Star Valley Temple
855 S. Washington St. | Afton, WY 83110
A few blocks south of the infamous Elkhorn Arch, you'll find the next attraction on our list. Dedicated in October 2016, the Star Valley Temple is the first in Wyoming for the Church of Jesus Christ of Latter-day Saints. Visitors are welcome to stroll through the peaceful grounds and admire the simple elegance of the Temple's architecture, set against the backdrop of Hale's Canyon. There are no public tours of the interior, as you must be a member of the LDS church with a Temple Recommend to enter. Members planning their visit are encouraged to make a reservation in advance to secure their desired session.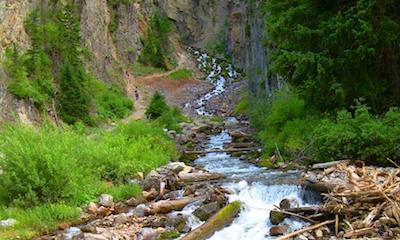 3. Intermittent Spring
County Road-138 | Afton, WY
Also known as Periodic Spring, the Intermittent Spring in Afton is considered the world's largest of the three known natural phenomena of its kind. True to its name, the spring continuously alternates between gushing forth and stopping completely in roughly 20-minute intervals. Summer is the most ideal time to take in this wonder of nature. The spring is accessible by a picturesque, easy and short (less than a mile) hike from the Periodic Spring Trailhead. Dogs on leashes are welcome on the trail.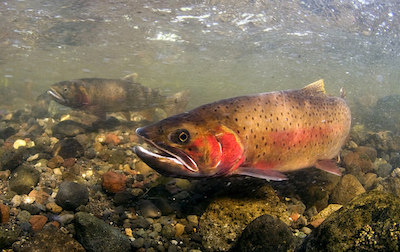 4. Salt River
Various locations throughout Star Valley
While maybe not as unique as the previous water feature on our list, the Salt River is a must for anglers planning to spend time in Star Valley. Flowing northward from Mount Wagner to Palisades Reservoir, the Salt River is a great fly fishing locale known for its excellent trout fishing. Specifically, you can expect to find Snake River cutthroat, rainbow and brown trout. Consider booking a half or full day float trip with a local guide company like Feathered Hook to benefit from the knowledge and expertise of experts who know the river well.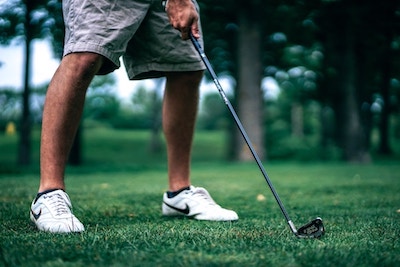 5. Star Valley Ranch Resort
3522 Muddy String Road | Thayne, Wyoming 83127
If you're ready to check out the other sites on our list and are planning to make Star Valley a travel destination this year, it goes without saying you'll need a place to stay. The Star Valley Ranch Resort boasts a variety of lodging options, from tent and RV sites to camping cabins and a motel. The resort also features recreation options for the whole family, including a swimming pool, golf course and Pickleball courts, just to name a few. At just over an hour away from Jackson and Grand Teton National Park, Star Valley Ranch Resort is a great place to set up camp (pun intended!).