Top 12 Ways to Spend Your Star Valley Summer
(Updated June 2019)

Although Star Valley is an incredible place to be at any time of the year, summertime in Star Valley is when things really heat up in terms of having the best variety of activities in Wyoming. There are more ways to spend your summer in Star Valley than can possibly be listed anywhere, but this list of summer activities will help you know some of the best ways to spend your Star Valley summer!
1. Intermittent Spring
Star Valley is home to the largest naturally occurring intermittent spring in the world. Intermittent Spring was discovered by Star Valley native Bruce Gardner in 1894 when he sat down to rest by the spring, only to look up and realize it had disappeared! The Intermittent Spring's unique qualities are on display from approximately late August through May each year, when it will run for about eighteen minutes, then stop altogether for about the same amount of time before starting again. Intermittent Spring is located about 2/3 of a mile from the end of Swift Creek Road, just up Swift Creek Canyon to the east of Afton. Visitors can park at the lot at the end of the road and hike in.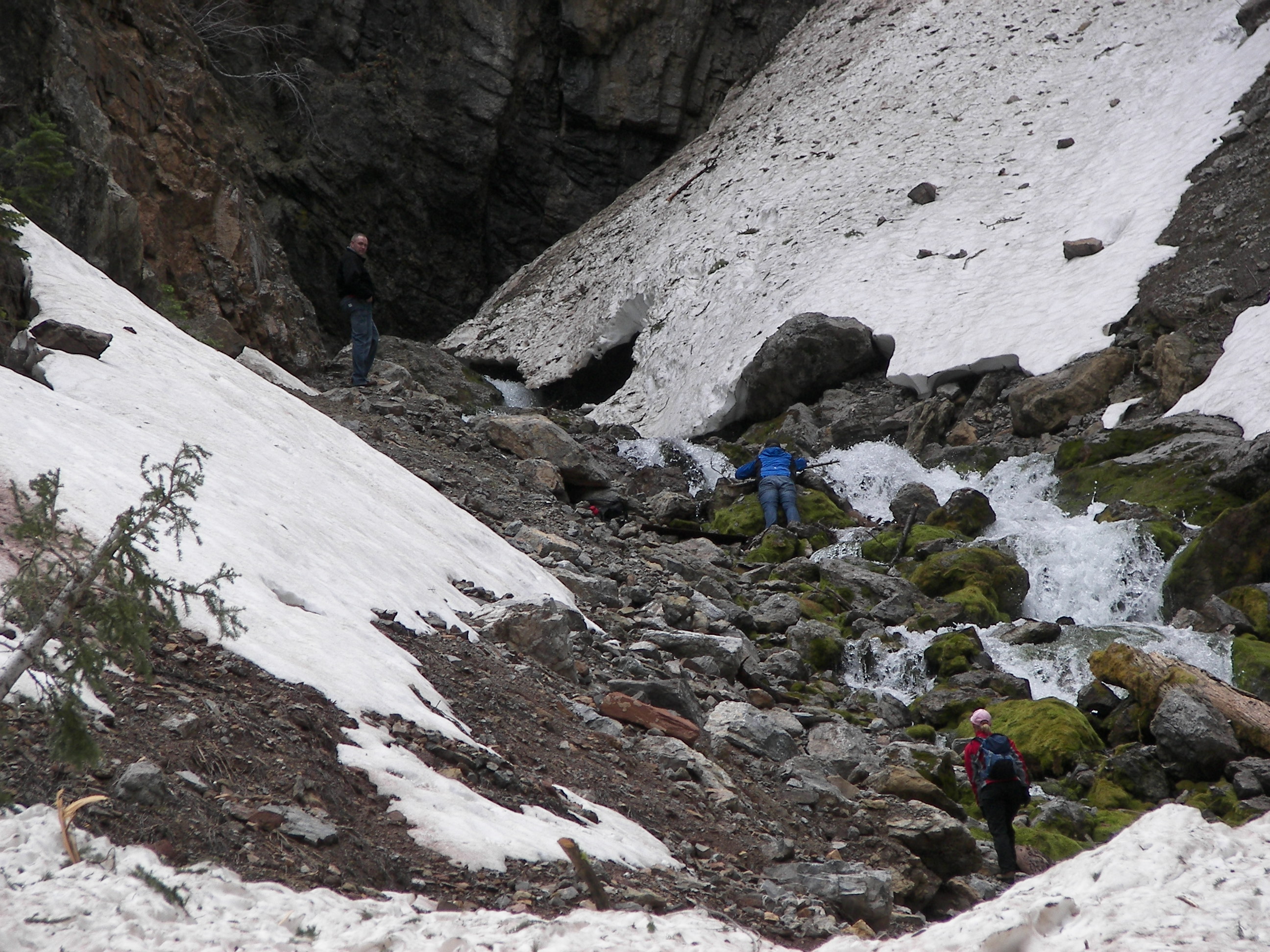 2. Lincoln County Fair
Afton is home to the Lincoln County Fairgrounds, which host the Lincoln County Fair each August. LCF traditions include the opening parade, the PRCA and Junior Rodeos, car shows, horse and livestock shows, and carnival rides and games. Other attractions have included a demolition derby, musical performances, comedy shows, magic shows, and exotic animal shows.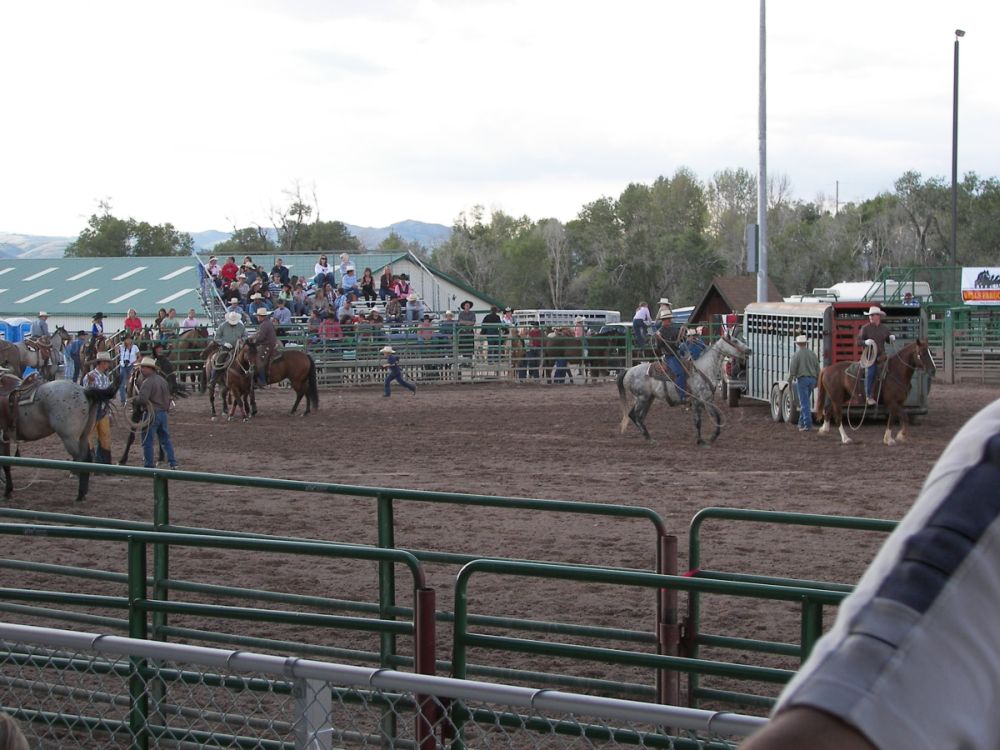 3. Celebration Weekend in Afton
One of the highlights of the summer in Star Valley is Celebration Weekend in Afton. Events include the Afton Junior Rodeo and Star Valley Search & Rescue Ranch Rodeo, Afton Art Fair, 3-on-3 basketball tournaments, a night golf tournament at Star Valley View Golf Course, the G Scramble, a parade, carnival games, bounce houses and other family activities, a fireworks show, and a plethora of booths and vendors along U.S. 89 in Afton.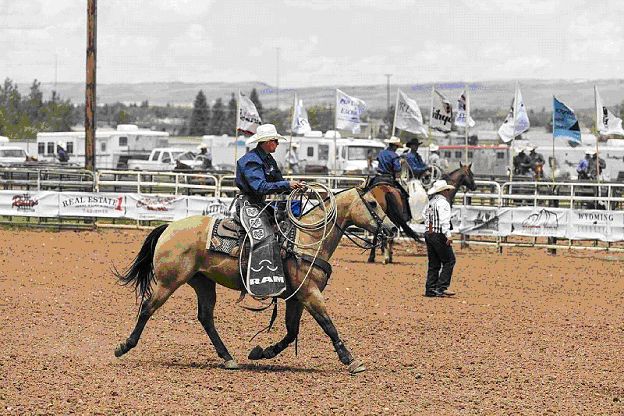 4. Mountain Days in Alpine
Mountain Days is the premier event of the summer for the Town of Alpine. Events and attractions include the annual Mountain Man Triathlon, a "Pioneer Village" featuring Mountain Man and Native American performances and activities, live musical performances, prize drawings, commercial booths and great food, a bird show, and chili and Dutch oven cooking contests.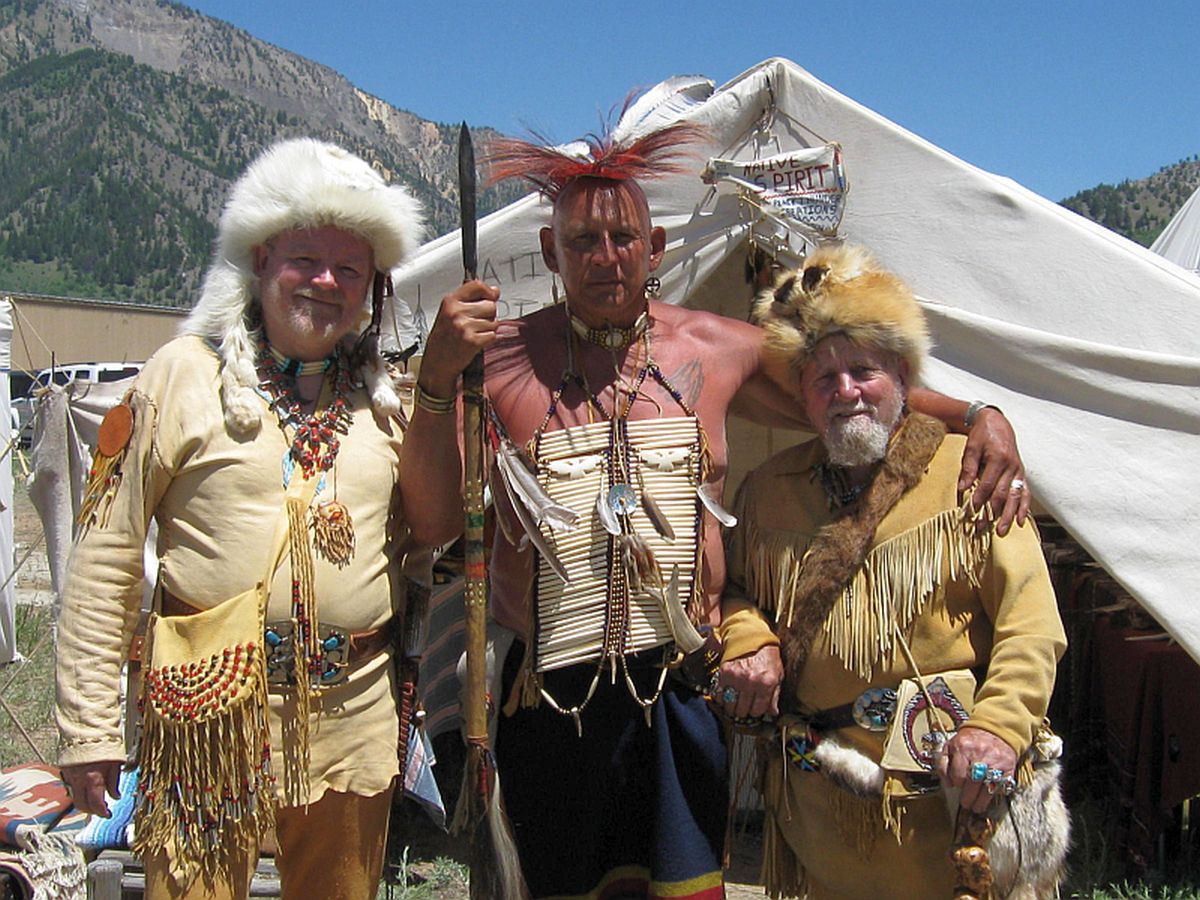 5. Golf in Star Valley
Star Valley is an absolute haven for golfers. Afton's public course, Star Valley View, is an 18-hole, 6010-yard course designed by golf legend Johnny Miller as a monument to his love of Star Valley and his frequent visits over the years. The Star Valley Ranch Association also operates two private courses, Cedar Creek and Aspen Hills. Cedar Creek is an 18-hole, 6553-yard course that winds its way throughout Star Valley Ranch, while Aspen Hills is a 9-hole course that is renowned for its difficulty. Aspen Hills' fourth hole, the "Tunnel Hole," is rated the most challenging hole on any course in the state of Wyoming. Tournaments for Ranch owners and non-owners alike are held throughout the year at both courses. In addition, the Star Valley Ranch Resort features an 18-hole, 4400-yard executive-style course.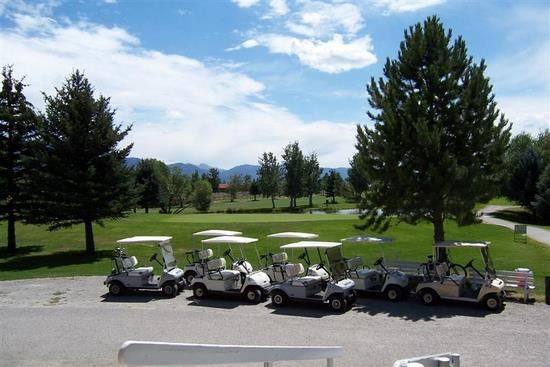 6. Wyoming Stargazing
One perhaps underappreciated feature of Star Valley is the opportunity for great stargazing. The most crucial ingredients for the best stargazing are dark skies and thin atmosphere, which can be found all around the valley. If you're visiting Star Valley from a larger metropolitan area, you're basically guaranteed to see many more stars than you're used to seeing. The best (i.e. the darkest) spots can be found on the back of the Salt River Range and in the Greys River Valley, directly east of Star Valley, as well as the Grays Lake and Caribou Mountain areas just northwest across the Idaho border. The Allred Flat Campground, off U.S. 89 south of Smoot, is also a good dark spot for stargazers, as is the Cottonwood Lake Campground east of Smoot. In addition, the Star Valley Branch Library in Afton hosts periodic star parties at the Lincoln County Fairgrounds.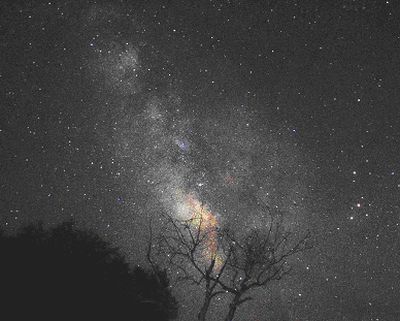 7. Star Valley Camping and RVing
Star Valley is home to a host of great camping and RVing options in a variety of settings, from lakeside to backcountry. Most campsites in the Star Valley area are managed by the U.S. Forest Service. One of the most scenic spots is the Allred Flat Campground just off U.S. 89, south of Smoot. For larger groups, the Cottonwood Lake Campground East of Smoot has space for up to 25 people. Swift Creek Campground can be easily accessed by heading east up Swift Creek Road from Afton. Several other great options, including Forest Park, Moose Flat, and Murphy Creek, can be found by taking Greys River Road southeast from Alpine. The larger Forest Service campgrounds usually have space for RVs, although they lack RV hookups. If you're looking for a more traditional RV park option, there are several in both the Alpine area and the Star Valley Ranch-Thayne area, including the Star Valley Ranch Resort. For those seeking a more rustic camping experience, dispersed camping is widely available on Forest Service land throughout Star Valley and the surrounding areas.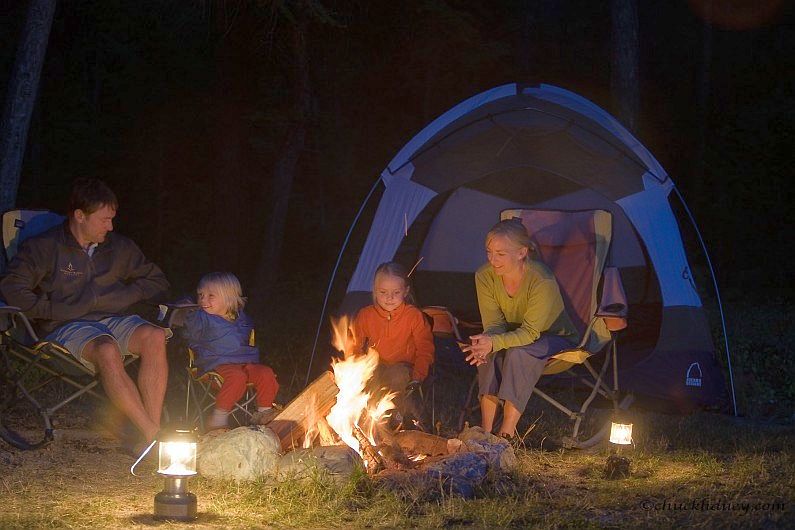 8. Star Valley Hiking and Backpacking
Star Valley features a plethora of hiking and backpacking opportunities. Pick basically any road that goes east into the mountains from the Valley floor and you're bound to encounter a great day hike or two. Some of the most popular options include the North Fork Swift Creek and Swift Creek-Periodic Spring trails just east from downtown Afton, as well as multiple day hiking trails running out of the Cottonwood Lake area east of Smoot, and the Grover Park/Willow Creek area that is reached by traveling East from Grover. For backpacking trails, some of the best bets are on the back of the Salt River Range and are accessible by going southeast from Alpine into the Greys River valley. These include the Crow Creek and North and South Middle Ridge trails. Trail Fork is also a popular backpacking trail accessible from the Cottonwood Lake campground east of Smoot.
Photo credit: Brian & Jaclyn Drum, Creative Commons 2.0, https://creativecommons.org/licenses/by/2.0/deed.en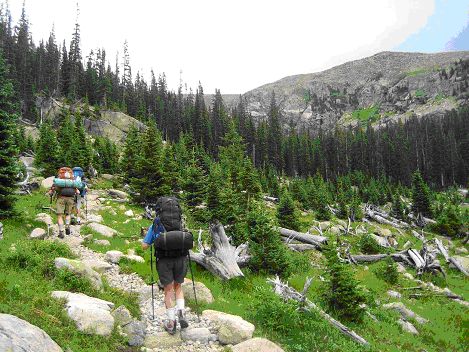 9. Fishing in Star Valley
Star Valley is a haven for fishing—the waters of the Snake River system that run through and around Star Valley are plentiful and full of fish of all kinds, including rainbow trout, brook trout, brown trout, Snake River cutthroat, and mountain whitefish. The Salt River, which runs through Star Valley from Afton to Alpine, contains a wide variety of fish and is easily accessible at numerous spots from U.S. 89. Greys River southeast of Alpine is another good place to fish, as are the Murphy Lakes on the back of the Salt River Range, Strawberry Creek Reservoir East of Bedford, and Upper Swift Creek Reservoir East of Afton. A fishing license is necessary to fish in Wyoming. Check with the Wyoming Game & Fish Department for license fees or to purchase a license. Free Fishing Day in Wyoming takes place on the first Saturday in June each year and will allow you to fish without a license.
Photo credit: Llywrch, Creative Commons 2.5, https://creativecommons.org/licenses/by/2.5/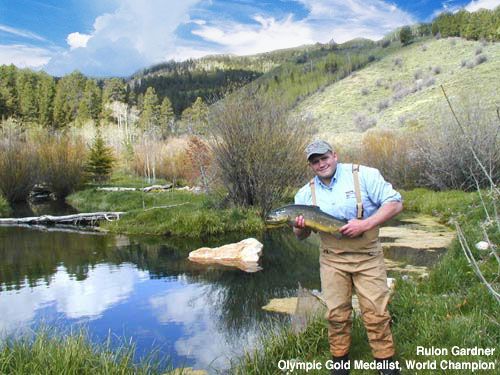 10. Boating in Star Valley
Star Valley features great spots for all types of boating. The Alpine Boat Landing sits just north of the Snake River off U.S. 89 in Alpine, and provides convenient access for boating on the Snake River and Palisades Reservoir. The Blowout Boat Ramp is also a short 15-minute drive from Alpine along the East side of Palisades Reservoir, just across the Idaho border. For kayaking and canoeing, some of the best spots include the Bridge Day Use Area just up Greys River Road from Alpine, and Cottonwood Lake east of Smoot.
Photo credit: Peter van der Sluijs, Creative Commons 3.0, https://creativecommons.org/licenses/by-sa/3.0/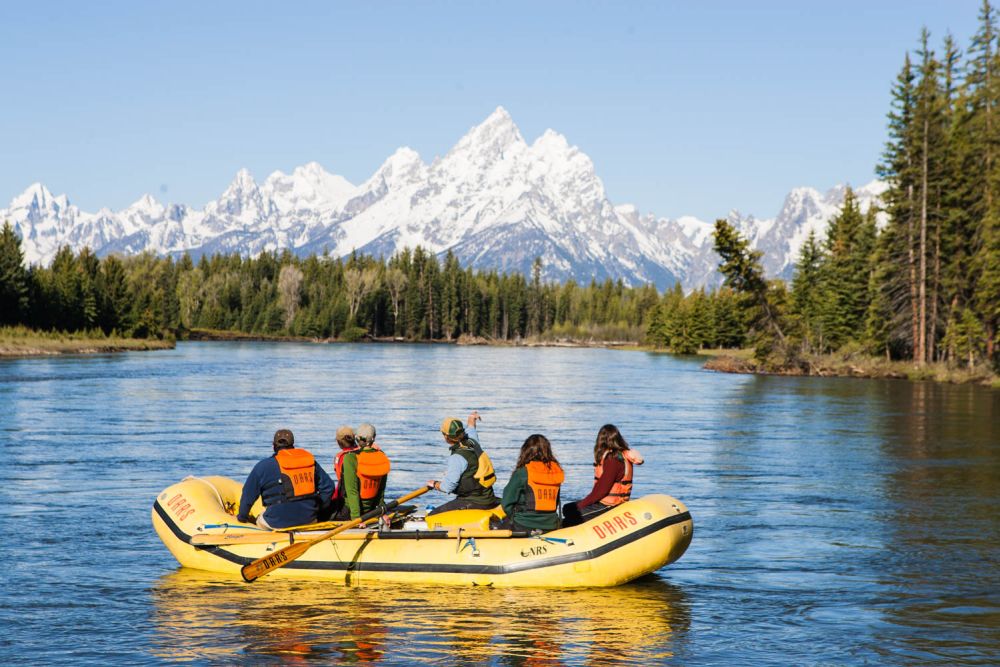 11. Montana Shakespeare in the Parks
Star Valley is proud to host Montana Shakespeare in the Parks (MSIP) this summer! MSIP is a program of the theater department at Montana State University that for 45 years has toured communities throughout Montana and the surrounding states, including Wyoming. Visit the Star Valley Arts Council's website to hear about when MISP will be in Star Valley next!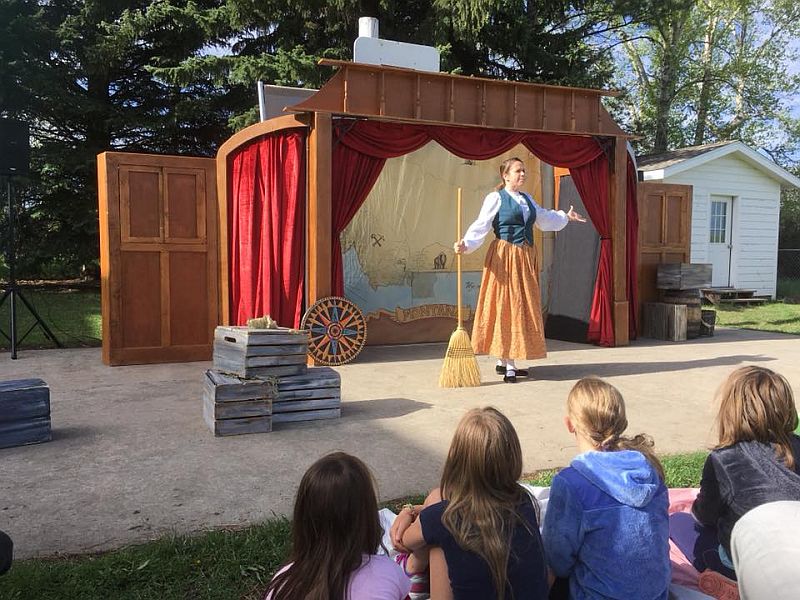 12. Star Valley Half Marathon
The Star Valley Half Marathon was started in 2011 and has since become a beloved tradition for runners in Wyoming as well as an official USATF Sanctioned Event in Wyoming. The event was started as a memorial to Jeremy Kunz, a Star Valley native and running enthusiast who died tragically in 2009. The breathtaking course route begins at Grover Park east of Grover and passes through Turnerville and Beford before concluding in Thayne. You can learn more about the race on their website, linked here.