The Star Valley 2018 Summer Events Calendar

Summer is the time to be in Star Valley, with average high temperatures in the 70- and 80-degree ranges and a wealth of summer activities for residents and visitors to western Wyoming. Below are just some of the many great summer events taking place in Star Valley in 2018.
Mid-April: Star Valley View Golf Course Opens
Star Valley is the home of Star Valley View Golf Course, one of the best public golf courses in Wyoming. Star Valley View is an 18-hole, 6010-yard course designed by golf legend Johnny Miller, a frequent visitor and vacationer in Star Valley. The course is located just east of U.S. 89 at the south end of Afton and opens in mid-April, weather permitting.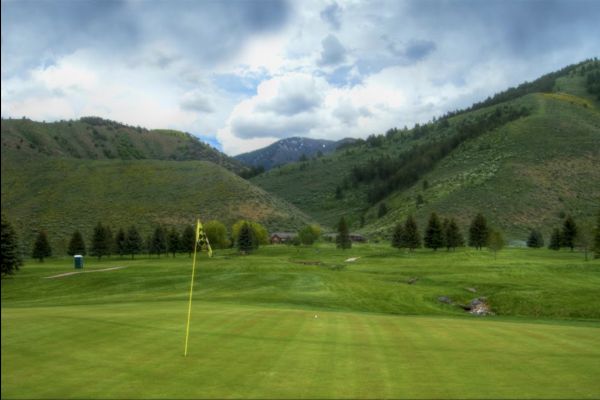 June 1-3: Wyoming Sportsman's Gun Show in Afton
Star Valley will host the Wyoming Sportsman's Gun Show for three days at the Lincoln County Fairgrounds in Afton. The show will be open to the public to buy, sell, or trade. The show will run from June 1 through June 3, 2018.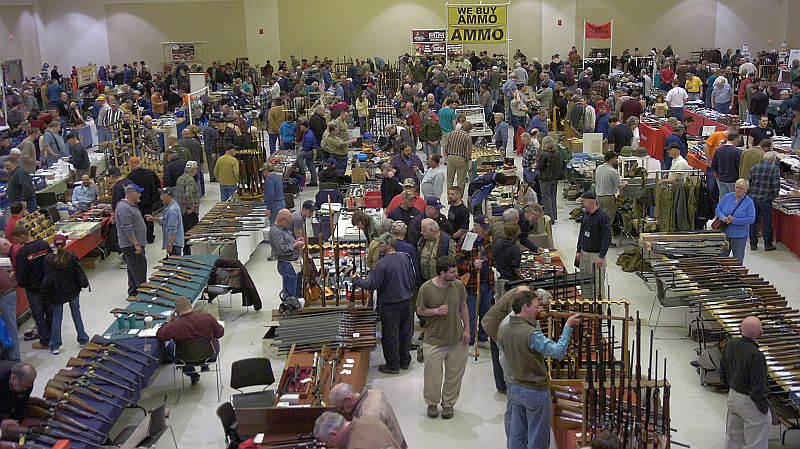 June 2: Wyoming Free Fishing Day
Each year, the Wyoming Game & Fish Department designates a day as "Free Fishing Day" for anglers throughout Wyoming. This means fishing licenses and the associated fees are not required on that day. Star Valley, of course, is home to numerous first-class fishing spots, from the Salt River that runs the length of the valley, to the Greys River that feeds into the Snake River at Alpine, to the Upper Swift Creek Reservoir east of Afton. This year's Free Fishing Day will be held June 2, 2018.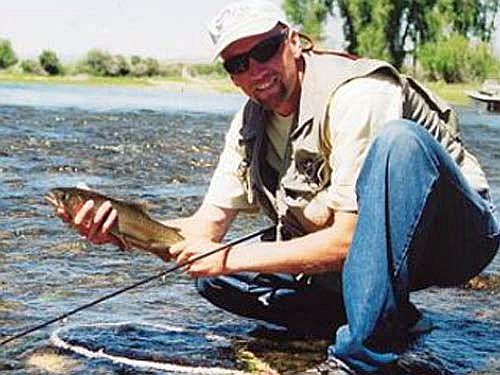 June 22-24: Alpine Mountain Days
The Town of Alpine's annual Mountain Days festival features the annual Mountain Man Triathlon, a "Pioneer Village" featuring Mountain Man and Native American performances and activities, live musical performances, prize drawings, commercial booths and great food, a bird show, and chili and Dutch oven cooking contests. Events are held in and around the Donn Wooden Civic Center in the heart of Alpine. This year, Mountain Days will be held June 22-24, 2018, with the Mountain Man Triathlon taking place June 23, 2018.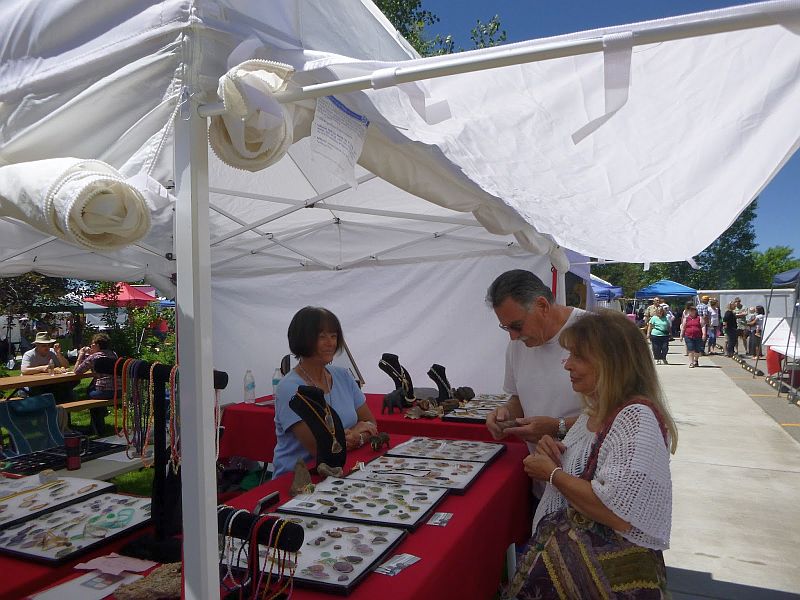 June 23: Star Valley Mud Rally
If you like getting mud on your tires, or watching somebody else get mud on theirs, you'll love the second annual Star Valley Mud Rally. Vehicles of all classes will take part in this muddy adventure near the Allred Road cutter racetrack on June 23, 2018.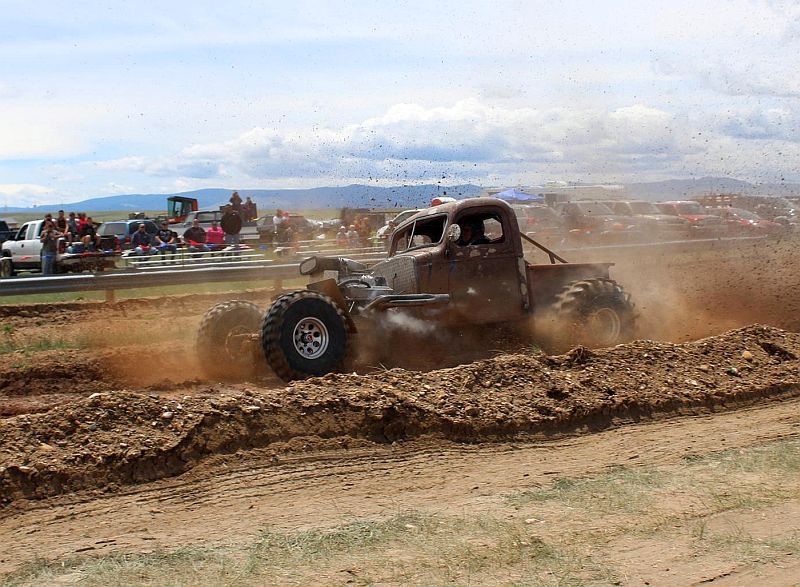 June 28: Star Party with the Star Valley Branch Library
Star Valley is an excellent place for stargazers of all ages and experience levels due to the dark skies that are available there. If you're visiting Star Valley from a larger city or metropolitan area and it's a clear night, you're basically guaranteed to see many more stars than you're used to seeing. Star parties in Star Valley can be a great way for stargazers to gain experience and meet others interested in astronomy, and the Star Valley Branch Library will be hosting a star party at the Lincoln County Fairgrounds in Afton on June 28, 2018.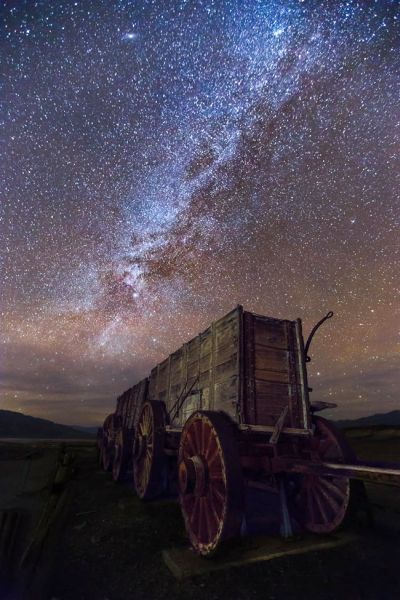 June 29-30: Afton Celebration Weekend
The Town of Afton's Celebration Weekend features a variety of events, including the Afton Junior Rodeo and Star Valley Search & Rescue Ranch Rodeo, 3-on-3 basketball tournaments, a night golf tournament at Star Valley View Golf Course, the Fish Scramble, a parade, carnival games, bounce houses and other family activities, a fireworks show, and a plethora of booths and vendors along U.S. 89 in Afton. Celebration Weekend will take place June 29-30, 2018, with the Afton Junior Rodeo and night golf tournament taking place June 29 and the Star Valley Search & Rescue Ranch Rodeo taking place June 30.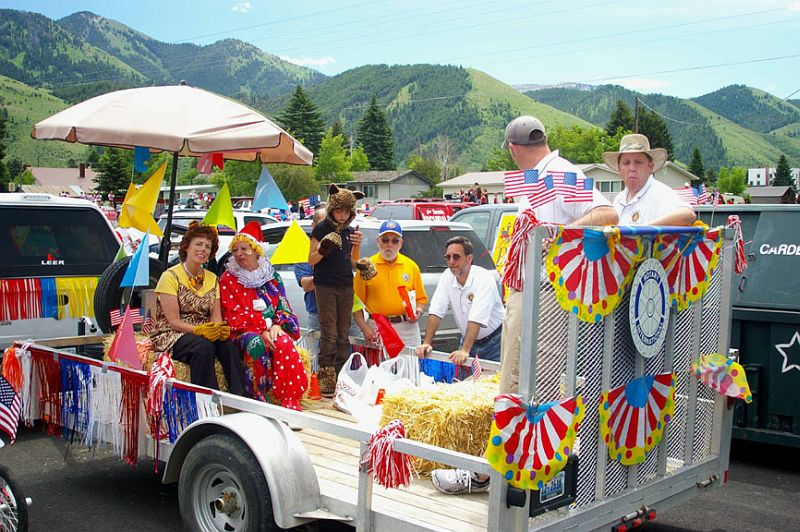 July 14: Star Valley Half Marathon
The Star Valley Half Marathon was started in 2011 and has since become a beloved tradition for runners in Wyoming as well as an official USATF Sanctioned Event in Wyoming. The event has been recognized as one of the top marathons and races worth traveling to attend. The breathtaking course route begins at Grover Park east of Grover and passes through Turnerville and Bedford, before concluding in Thayne. This year's Star Valley Half Marathon will take place on July 14, 2018.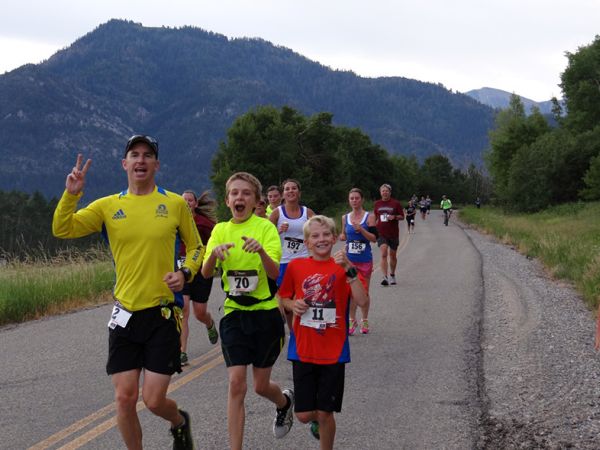 July 24: Montana Shakespeare in the Parks Visits Star Valley
Montana Shakespeare in the Parks is an official program of the theater department at Montana State University and has toured communities throughout Montana, Idaho, and Wyoming for 45 years. This year, Star Valley will play host to MSIP for a production of Shakespeare's Love's Labour's Lost. The play will be seen on the lawn at the Thayne Community Center on July 24, 2018.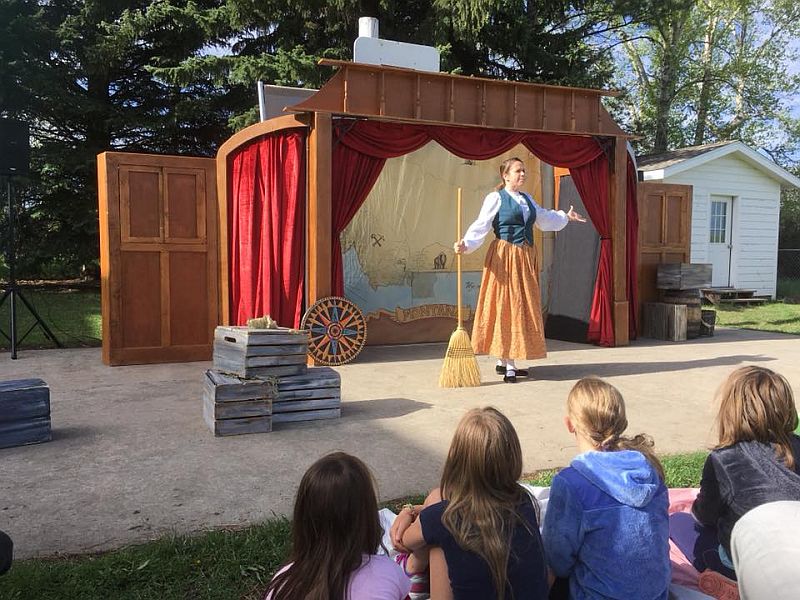 August 4-11: Lincoln County Fair
The Lincoln County Fair is a Star Valley tradition and is held at the Lincoln County Fairgrounds in Afton. Activities and festivities include the opening parade, the PRCA and Junior Rodeos, car shows, horse and livestock shows, and carnival rides and games. Other attractions have included a demolition derby, musical performances, comedy shows, magic shows, and exotic animal shows. The 2018 Lincoln County Fair takes place August 4-11, 2018, with the PRCA Rodeo in Wyoming taking place August 10-11, 2018.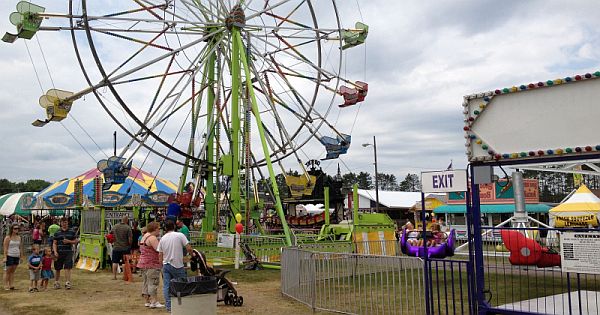 August 18: Alpine Car Show
The annual Alpine Car Show is a highlight of the town's summer events. The show takes place at the Donn Wooden Civic Center in Alpine and awards winners in over twenty categories. This year's Alpine Car Show will be held August 18, 2018.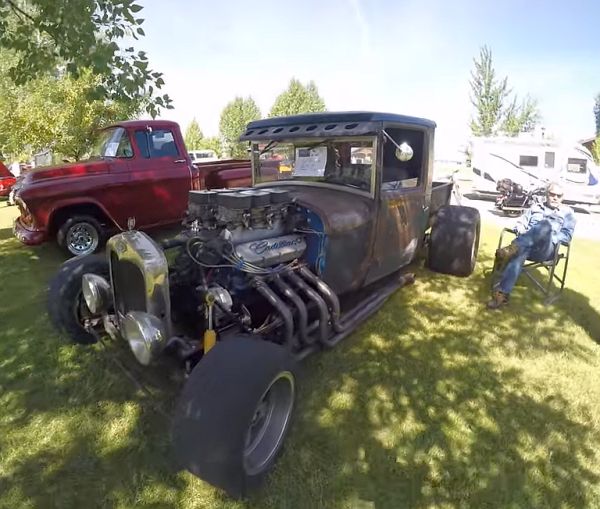 Late August: Intermittent Spring "Disappears"
If you take Swift Creek Road (2nd Avenue) east from Afton, you'll eventually come to a small parking lot at the end of the road. If you hike about 2/3 of a mile from there, you'll come to a small stream that feeds Swift Creek. Unless you happen to be there between late August and May, in which case the stream may or may not be there at all! Intermittent Spring, the largest naturally occurring periodic spring in the world, runs for about eighteen minutes at a time, then slows and stops entirely for about the same amount of time, before starting back up again. Visit beginning in late August to see one of Wyoming's—and the world's—natural wonders.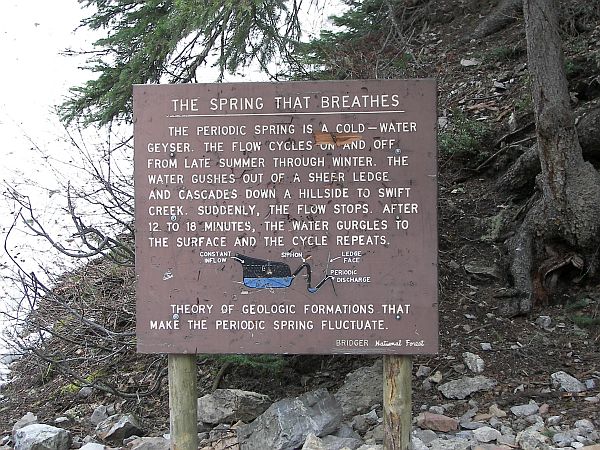 September 8: LoToJa Classic Passes Through Star Valley
The legendary LoToJa Classic is the longest officially sanctioned one-day bicycle race in the United States—a grueling 200-mile mountain ride from Logan, Utah to Jackson Hole, Wyoming. Star Valley residents and visitors have the opportunity to observe the excitement and action firsthand, as the race route travels the entire length of Star Valley along U.S. 89 and crosses the Snake River at Alpine Junction. This year's LoToJa Classic will be held September 8, 2018.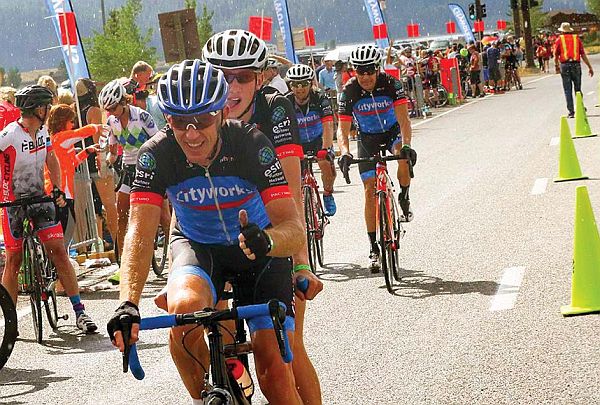 September 15: Hunting Season Begins
Star Valley and the surrounding areas are excellent locations for trophy hunting, and Boone and Crockett-registered animals have been taken in and around Star Valley. Although the Wyoming Game & Fish Department reserves the right to change the opening of the season, deer and moose hunting seasons are expected to open September 15, 2018.